Festive Foods in Korea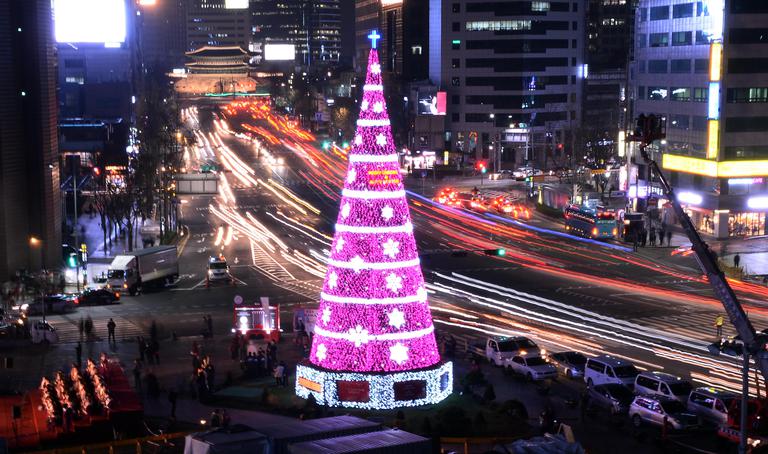 Many season's greetings to all of our readers and patrons. As we celebrate the wonderful time of the year, it is an undeniable fact that it is impossible to resist stuffing your face with the season's delights. Korea's winter wonderland is blessed with rich festive food and unparalleled history. Despite its religious affiliations, Christmas is surprisingly well-celebrated by the Koreans in recent years. After all, about 30% of Korea's population is Christian and Korea is the only East Asian country to recognize Christmas as a national holiday. However, Korean New Year (Seollal; 설날) is a different matter! Since the Korean's historically followed the lunar calendar, the Korean New Year (same as the Chinese New Year) will be celebrated on the 25th of January 2020. Take a moment to be-in-the know with how the Korean's spice up the celebrations with festive foods.
Cheeky nibbles to get the ball rolling
Whether it is to just to warm up, or to complement a festive dinner no one can resist some grub to munch to start the celebrations. The South Koreans take pride in their snacks! Perhaps you are a hotteok (호떡)-guy or a Ddeokbokki (떡볶이)-gal. We don't judge! Rumour has is that we have the best tteokbokki in town. However, sometimes to relive that nostalgic high-school experience, nothing can beat chomping down on a sweet red bean-stuffed, fish shaped Bungeoppang (붕어빵) beside Seoul's streetside vendors.
Perhaps something to wash it all down…
Historically, soju was the beverage of choice during Korean New Year to drive out bad spirits and ill diseases. Recipes that would have been long-forgotten were painstakingly preserved as Koreans held certain medicinal soju in high regard. When Daeboreum (celebration of the first full moon) comes along, many start the day with Guibargi Wine, touted as a "ear-quickening wine" with the hope to hear nothing but good news for the rest of the year!
The Pièce De Résistance
It's what you've been waiting all year for folks! Christmas in Korea is a big family affair. Dishes such as bulgogi (marinated barbecued beef), japchae (sweet potato noodles) and kimchi are omnipresent. During Korean New Year after Koreans don their seolbim and pay tribute to their ancestors, a dinner with family and friends is usually in session. The main dish that is generally only eaten during this time of year is a sliced rice cake soup, known as Tteokguk (떡국). Therefore, a common way to ask for someone's age is to ask "how many bowls of tteokguk they have eaten?".
….sweet, saccharine splendour
Sometimes to satiate a sweet tooth, it is enough reason to pull out the big guns! Korea is no stranger when it comes to satisfying sugar cravings. Traditional recipes have made their way onto Christmas tables. Gotgamssam, or walnuts wrapped in persimmons are always a hit. A sweet fruit punch with a steamed pear called Baesuk is generally served as dessert. However, the list goes on; ginger cookies, hard sugar candy, Korean-style mochi, candied sweet potato. Truly a sweet ending!
Come celebrate the season with family and close ones at Miss Korea Kitchen 288. Till then Merry Christmas and a Happy New Year!